Courses for Commissioners and RC Operators
2018-05-15
Tampere Technology and Competence Centre is bathing in sunshine and a rare heat wave, while some 20 commissioning engineers from Poland and Finland are attending an in-depth training course.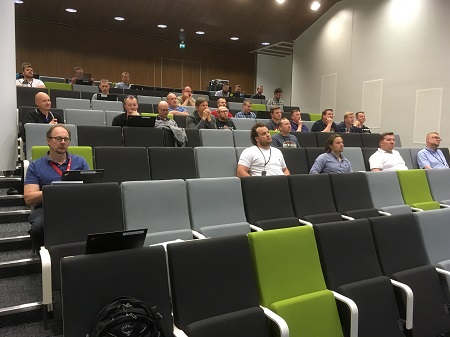 They will learn about the updates to the Shuttle and Straddle Carriers, get an introduction to the FastCharge technology, deepen their knowledge on PLC software, and have a refresher training on safety issues.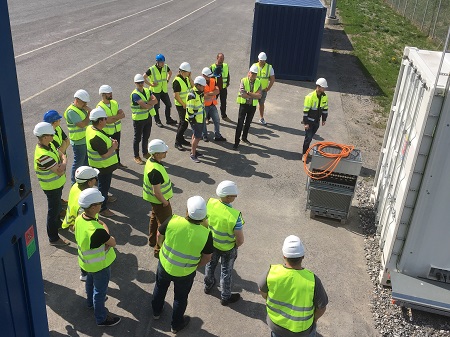 Even though majority of the learning happens in a classroom, the participants will have the chance to enjoy the marvellous weather outside when taking a closer look at the machines.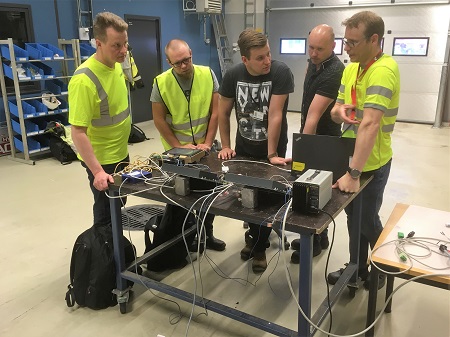 One day is dedicated for hands-on training in smaller groups, so everyone will be able to practise their new skills.
At the same time, we have RTG RC Operator training ongoing for another group of our Norwegian customer's personnel.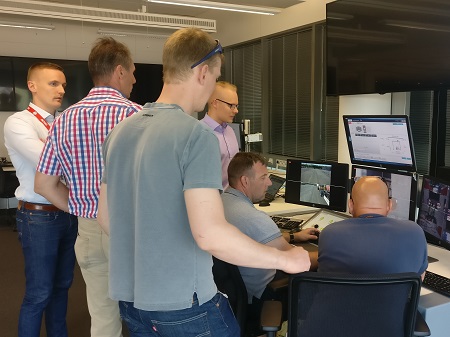 They have spent the morning indoors, learning how to control the crane remotely. They also climbed up the RTG crane to get a closer look and admire the views in the sun.